With Steve Gannister joining our ranks and the Verde infrastructure remodel full underway, it's a perfect time to announce our new internship program!
In the past, many people have used VerdEnergia's Participation program to satisfy their own independent internship requirements. It was with this inspiration that we created our own official internship program to make the most use of this interest for everyone involved.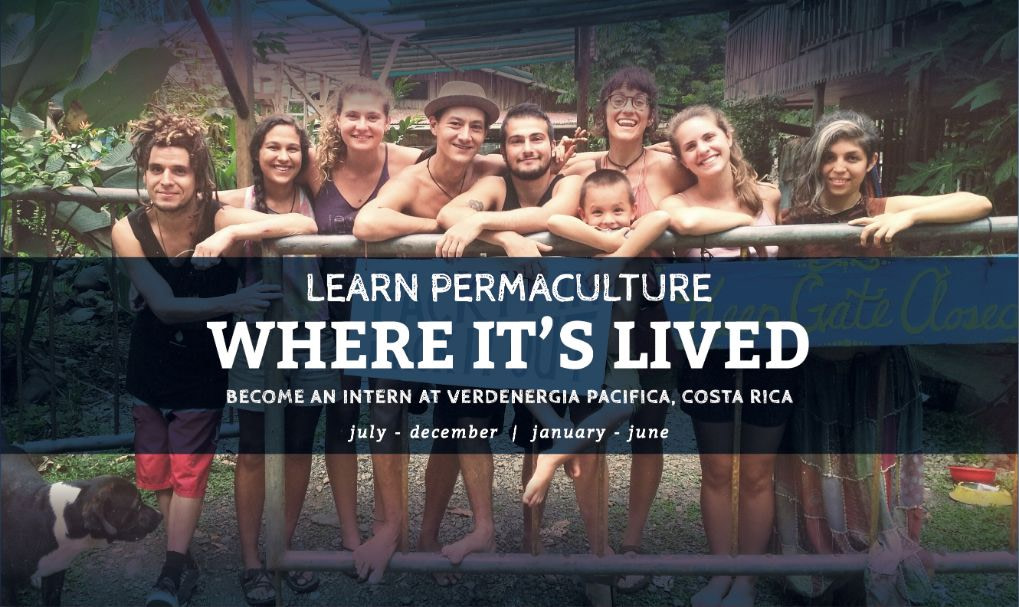 What are the main differences between our internship program and our participation program? So glad you asked 🙂
The Timeline
A participant at Verde can start their program whenever they'd like (well, after filling out an application and being approved by our staff of course). Internships start and end on pre-selected dates. Interns show up together, work and learn the same things at the same time, and end their Verde journey at the same time. This allows for greater cohesion between teammates, and also allows us to more efficiently train new faces. Anyone who has spent a good amount of time here or at another place like Verde will testify that the constant influx of new people is exciting but can be overwhelming from a project leader standpoint. When a group shows up all at once with the same expectations, magic happens. Right now, our internship program runs for about 5.5 months.
Level of Responsibility
We expect a bit more of our interns. Because participants come and go according to their own timelines, it makes it a little harder to count on them. We know when interns are showing up, we know what they have been trained in, we know when they're planning on leaving, so it makes it that much easier to plan around them. Now, this doesn't mean that we don't have expectations for our participants or that a participant can't get to the same level of trust and responsibility that an intern would, it just means that this is done independently as opposed to coming along with the job description.
Level of Learning
The permaculture course is included in the first three weeks of an intern's stay at VerdEnergia and is included in their basic cost. This is not only an advantage for us because we get to work with well-trained people who understand basic permaculture principles when they actually start working, but it's an advantage for our interns because they get a nice landing pad when they arrive. Starting off in a classroom setting like the PDC feels nice and safe – it provides the perfect opportunity to ground down and open up slowly to this new place and new people that you'll be spending the next 5 months of your life with. It also means you'll have a way better idea of what you're actually doing when you begin your first day of real work on the farm.
Quality of Experience
When we were building this thing, we realized that by creating a specific timeline with the PDC at the front of the experience, followed by a few months of practical application, we were tailoring a much higher quality experience for our visitors. We have people come at all times throughout the year and take the permaculture course in the beginning, middle and end of their time, or not at all. They still have an incredibly enriching experience and learn a ton. Depending on how long they stay, they may even walk away knowing the exact same things. But by taking the course at the beginning of your time here, the work you do will be much more meaningful. Instead of thinking "I am collecting leaves from the forest to put on garden beds because it's good for the soil there," you will think things like "I am collecting organic matter in the form of leaves from the forest floor to add to our garden beds so that they retain moisture and bolster the growth of mycelium in the soil there. As they break down, they will add more nutrients to the food I'll be eating in a month or two. How else can I stack the systems that I'm working within to aid biodiversity and ease the cultivation of my food…?" Get it? 😉
Relationships with Universities
We've had relationships with a few different universities over the years. And certainly, university students will still come and complete their independent university internships with us under our Participation program. But we're pretty excited about OUR internship program because it's tailored to complement a University's semester schedule. It's also got clearly defined program goals, whereas students hoping to complete their internships as Participants will have to work with us to tailor their own goals and make sure that what we're working on at the time is compatible with what's expected of them.
We're beyond excited to enter this new era of more clearly defined roles and timelines at Verde. With the formation of Blacksheep, our little project has changed alot. We are looking forward to the future and all the growth and opportunity that comes with it. Thanks for reading!
Head on over to our internship description page to learn more and find out how to apply!